Diving in Bali: We're about to suck our oxygen tanks dry just thinking about it. After all, it's called the Island of the Gods for a reason.
Bali's dive sites are ideal for both beginner divers and Scuba masters. Think of Bali as the sushi train of diving. There are simple options and more extravagant ones that only the gastronomically brave consume. Much like this proverbial sushi train, Bali offers a smorgasbord of sites for you to sample at will. Shore dives or deep-sea drift adventures, muck diving and wooden wrecks, you name it you can dive it in Bali.
The biggest and most endearing – but undoubtedly the ugliest – star of Bali's underwater world is the Mola Mola. Mola Mola, aka the Ocean Sunfish, are prolific around Bali. Scarcely bigger than a grain of sand at birth, these wide-eyed and gaping-mouthed fish – often likened to giant swimming heads – grow to gigantic proportions and weigh more than any other bony fish in the sea – adult Mola can reach 1000 kilograms.
As their name suggests, Sunfish love nothing more than to catch some rays on the ocean's surface, and with so many blue-sky days, Bali is the ultimate spot for these Vitamin D hunters.
Bali Dive Schools, Dive Courses and Costs
Like most things in Bali, visitors are spoilt for choice when it comes to finding a dive school or operator. You'll need to shop around and scroll through online reviews to find one that meets your requirements.
Over 130 accredited dive operators can be found around Bali, adhering to industry standards on staff training, safety procedures (including decompression) and up-to-date equipment.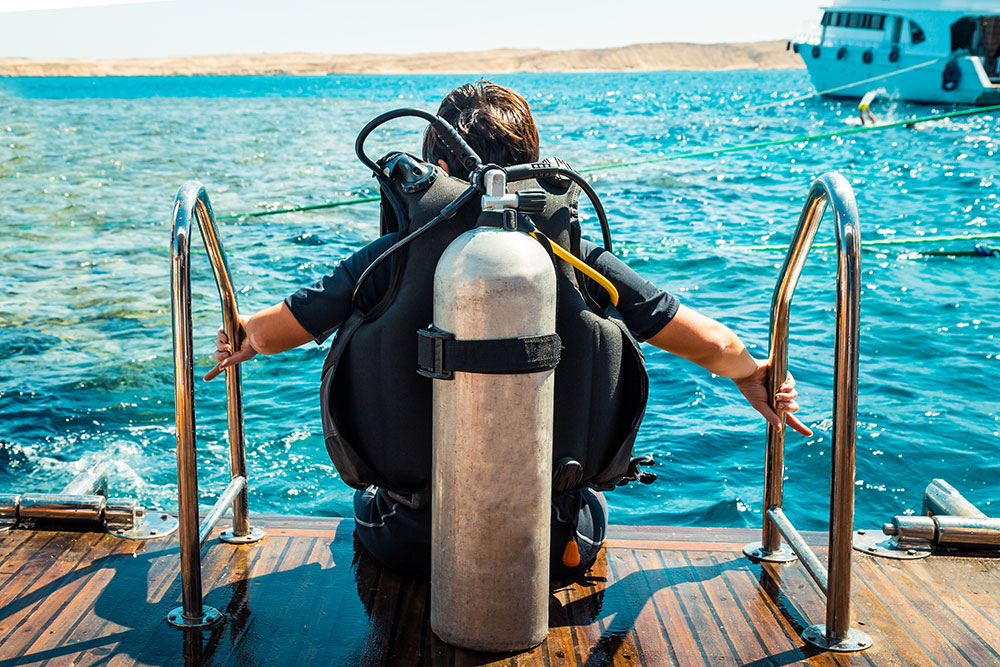 Dive Courses in Bali
All the usual courses can be obtained in Bali. These include, but are not limited, to:
PADI and SSI Open Water certification
Night Diver
Nitrox
Rescue Diver
Dive Master – if you are studying to become a dive instructor, check out the internship programs offered by many of the bigger schools. It can help reduce costs and increase time underwater.
NOTE – PADI courses are generally more expensive than SSI alternatives.
Average Diving Costs
The following prices are just a guide. Costs vary from operator to operator, and season to season (you can always bag a bargain during the wet season).
IDR = Indonesian Rupee. 1AUD = IDR
PADI Open Water: 5,000,000 IDR
PADI Advanced Open Water: Rp 4,400,000 IDR
SSI Open Water: 3,900,000 IRD
SSI Advanced Open Water: 3,300,000 IDR
Nitrox Course: 1,980,000 IDR
Single site dive: 1,300,000- 4,900 IRD
Rescue Diver: 3,590,000 IRD
Equipment Hire: 335,000 IRD
Dive Season and the Best Time to Go to Bali
In a nutshell, September to November boast the best diving conditions, while January through March rate as the worst.
More specifically, experts claim the 'transition' months of April and October are the best months for diving. But don't be dismayed if you are unable to visit during these times. With a healthy dose of patience, a knowledgeable guide and skilful tide analysis, you can dive safely all year round. June to September is Mola Mola season and if you're looking for manta rays, the months between April and June see prolific numbers (although they are present all year).
Underwater Visibility: 10 – 40-plus metres. Nusa Penida and Palau Menjangan are said to provide the best visibility in the region.
Underwater temps: average 26-28 degrees Celsius.
Considering a Bali Diving Trip?
Designer Journeys' network of in-destination Local Designers can take your travel dreams and design the ultimate travel experience, whether that includes diving in Bali or not! Connect with one of our expert Local Designers in Indonesia to begin your journey today!
A Closer Look at Bali's Tropical Climate
Terrestrial temperatures are consistent and range from a balmy 30-32 degrees Celsius during the day, dipping into the mid-20s at night.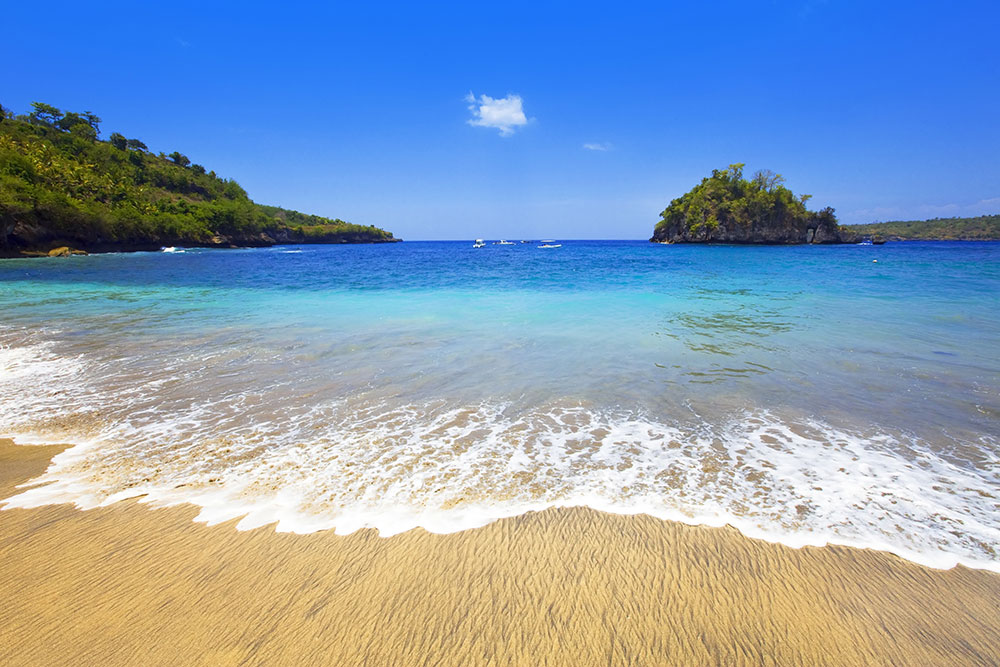 Dry Season: May-September
Wet Season: November-March (stronger winds and rougher diving conditions). Dive sites off Bali's Northwest coast are affected hardest, with scant visibility and strong tides expected in January and February.
Rainfall: Rain is a major disrupter to underwater conditions, often leading to murky visibility. The good news for divers is that the Dry Season lasts up to eight months in some parts of Bali. The proof is in the 15cm pudding. The north, northeast and west coasts of Bali receive fewer than 15 centimetres of rain annually.
Meanwhile, the Wet Season comes early on Bali's east coast, where rainfall is heavier than anywhere else on the island.
For a full guide to the best time to visit Bali, whether for diving or not, check out our Indonesia Travel Guide.
Tidal Considerations
Be guided by the moon and Bali's lunar calendar. Known as Saka, this calendar accurately predicts the best times for diving based on the phases of the moon.
So, think like a surfer and monitor the tides at your targeted sites carefully. Most tour operators will do this for you, but it never hurts to arm yourself with as much information as possible.
Potential Dangers and Minor Annoyances to Keep in Mind
Protect your feet. You might love the feeling of water between your toes, but you'll despise a stonefish slash or urchin sting. Cover up those footsies with flippers or diving shoes to keep injuries at bay.
Beware of dangerous currents. Bali is known for its unpredictable currents, which can go from strong to impossible within minutes. Consult a 'tide table' to pinpoint the best times and spots to dive.
Many travellers adopt a cloak of invincibility when they travel. They're dangerously fearless and do things they'd never dream of attempting at home (riding a scooter without a helmet? Craziness). Dive to your experience level and leave sites like Amed to advanced divers.
Bali Accommodation: The Best Places to Bed Down
From five-star extravagance to cheap-and-cheerful budget options, your choice of accommodation should reflect your diving itinerary. For example, if you plan to visit mostly northeast dive sites, then you should book accommodation in Bali's northeast. In fact, divers are encouraged to bypass the hustle and bustle of Kuta and Seminyak completely. Not only are these spots swarming with people, but they're inconvenient starting points for reaching most of the top dive sites.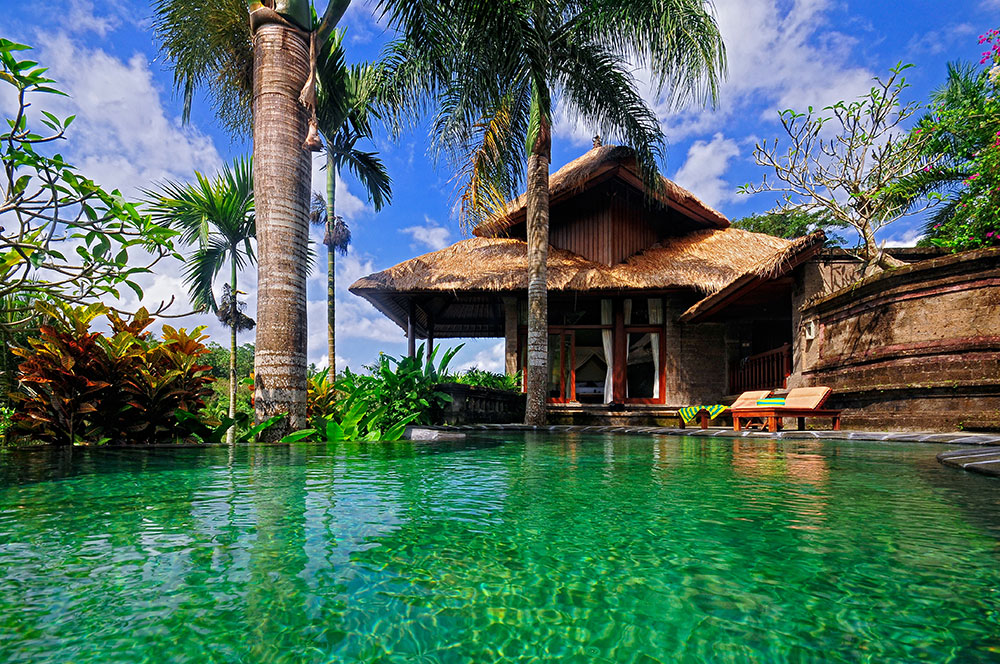 Begin Designing Your Bali Trip!
Begin your journey and browse our gallery of fully-customisable Indonesia tours that can be customised to suit your travel style, budget and interests by our expert Local Designers in Indonesia! Customise a trip and design your own from scratch by answering a few simple questions and your free personalised itinerary will be on its way to you in hours!
Top Bali Dive Spots
Ranked among the top dive destinations on earth, Bali's premier sites lie on the south, east and northwest coasts.
TIP: A number of these dive sites (Amed, Padang Bay) double as safe snorkelling grounds.
South Coast Dive Sites
The Nusa Islands (Penida, Lembongan and Ceningan) host the best south coast dive sites.
Diving around Nusa is favourable all year long with visibility ranging from 20-30 metres. Water temps are stable at 25-26 degrees Celcius, but things can cool down to the low 20s. These cooler waters attract Mola Mola in bigger numbers.
Nusa Penida
Malibu Point. Fall in love with Malibu Point as you dive between 10 and 40 metres. Sharks are the main attraction here; as well as the usual black and white-tipped reef sharks, Malibu welcomes treasure sharks and the occasional Whale shark. Mola Mola reign from July to September.
Crystal Point (depth: 10-25 metres)
Buyak (depth: 7-30 metres)
Manta Point 1 (depth: 10-30 metres)
Sental Nusa Penida (depth: 10-30 metres)
Nusa Lembongan
A stone's throw from Penida is the long and slim Nusa Lembongan.
Blue Corner. See Mola Mola, Napoleon wrasse and eagle rays. Depth: 10-28 metres.
Nusa Ceningan
Ceningan Wall is a gorgeous dive where blankets of coral abound. Think tube and whip corals and soft orange beds surrounded by crabs and shrimp. In terms of fish, there are triggers and bannerfish, plus bigger species on rare occasions. Depth: up to 30 metres.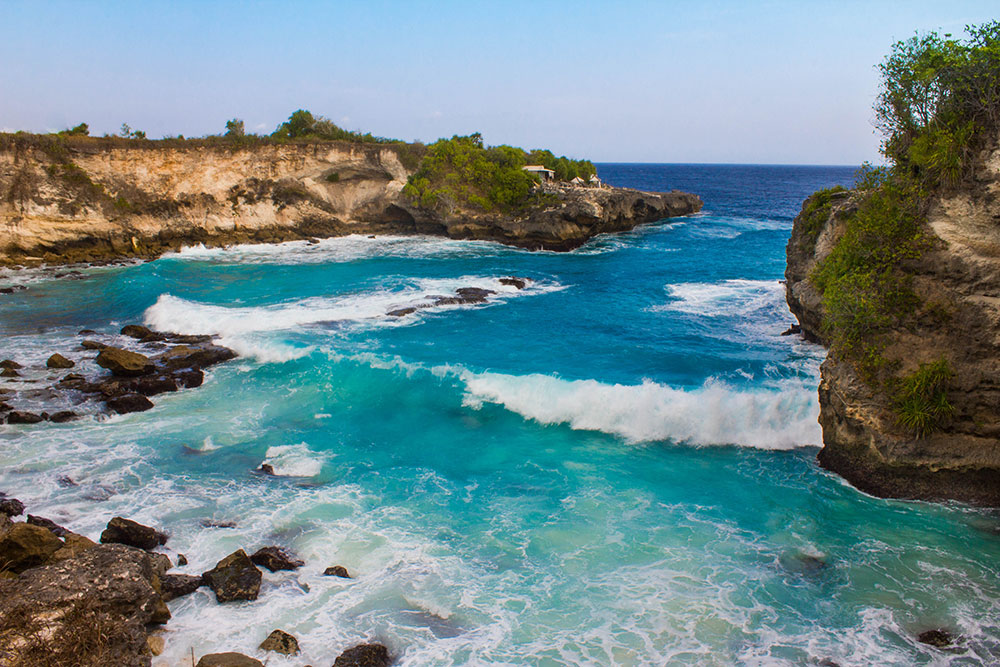 Don't Miss Our Exclusive Offers! Subscribe Today!
For the ultimate travel inspiration, local insight straight from our expert Local Designers and exclusive offers you won't find anywhere else from Designer Journeys, sign up today! Don't miss out.
East Coast Dive Sites
Padang Bai
Appropriate for beginners. Top site include Padang Bay, Tanjung Bungsil and Jepun (just 50 metres from the Bay). Roaming these depths are sweetlips, feather stars and sea squirts.
Tanjung Sari (depth: 5-30 metres)
Tanjung Jepun (depth: 5-27 metres)
Blue Lagoon (depth: 5-20 metres)
Ferry Channel (depth: 10-20 metres)
Candidasa
The Candidasa region of Bali is an overachiever in terms of dive sites. Mola Mola is the major drawcard, but sharks also flock to these rocky island sites in surprising numbers. As well as reef sharks, you might catch sight of an elusive catshark or wobbegong shark. Maybe even a hammerhead or two.
A few favourite sites to see these giants include:
Gili Biaha
Gili Mimpang (depth: 5-30 metres)
Gili Tepekong – The Canyon (depth: 10-30 metres)
Gili Tepekong – The Plateau
Tulamben
The northeastern village of Tulamben has a bit of everything. A number of sites can be found just off the pebbly beach: a wall dive, a wreck dive and a coral garden.
Tulamben experiences the best conditions from April to early July, and between October and November. Visibility up to 30 metres is standard during these months.
The Wall (depth: 5-30 metres)
The Wall doubles as a prosperous snorkelling site. Morning divers are usually treated to the best visibility of between 15-20 metres. The Wall is covered with nudibranchs, sponges, black coral bushes and gorgonian fans deeper down.
Shrimp, boxer crabs, ghost pipefish and reef sharks cover the 'big' and the 'small' of the Wall, while Lionfish trawl the area each afternoon.
Liberty Ship Wreck/USAT Liberty (depth: 8-30 metres)
The Liberty is a beginner-friendly wreck that is regularly listed as one of the top five wreck dives in the world. The 120-metre-long ship rests a mere 30 metres from the shoreline. Unfortunately, the ship is in a state of decay leaving it unsafe for boarding, but you'll still be able to glimpse the guns and boilers from the exterior of the ship.
The Coral Garden (depth: 5-20 metres)
Sandwiched between The Wreck and The Wall is The Coral Garden. This shallow reef dive is so simple even the kids can do it. With anemones of all shapes, colours and sizes, you'll feel like your floating inside a giant fish tank. Night dive the Coral Garden for a chance to see bioluminescent flashlight fish and vibrant Spanish Dancers.
Seraya Secret (depth: 5-25 metres)
The Drop Off (depth: 10-30 metres)
Jemeluk (depth: 10-60 metres)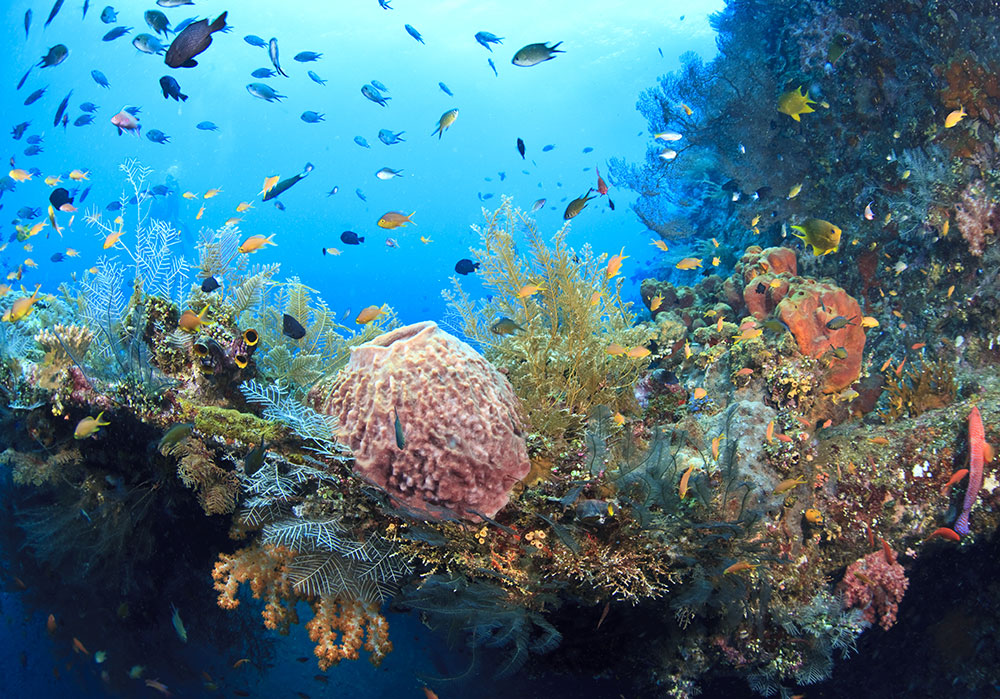 Amed
Amed is located at the Bay of Cemeluk. A steep wall dive dropping to 40 metres is found just off the shore. You can swim with cardinals and convict tangs, ribbon eels and triggerfish while navigating the impressive staghorn corals. A Japanese Wreck with a depth of 6-20 metres is found nearby. Ask your dive operator to include this in your itinerary.
Just south of Amed you'll find the tiny islet of Gili Selang. The small rock, or volcanic cone, is like an underwater mirage. Sparkling with hard and soft coral, Gili Selang's ecosystem supports cardinal fish, anthias, parrotfish, hairy squat lobsters, damsels and sea snakes.
Leather and bushy corals coexist with barrel sponges, brain corals and xenia.
Lying off Bali's most eastern point, strong currents make this site perfect for advanced divers. Strong down currents batter the south of Gili Selang. The northern side of the islet is more approachable as it is protected from winds and current.
North-west Coast Dive Sites
Menjangan Island (Pemuteran)
The tiny island of Menjangan lies within the pristine West Bali National Park near the Pemuteran region. Gentle currents and clear conditions characterise the northwest. Beginners or experienced divers can join snorkelers in some parts.
Macro life takes centre stage; so don't expect big fish encounters. Instead, focus on finding pygmy seahorses and tiny mandarin fish hiding behind gorgonians and lush soft coral beds.
Menjangan and surrounding northwest sites to target:
Budak Wreck (25-40 metres)
Pos 1 (depth: 5-20 metres)
Pos 2 (depth 5-25 metres)
Secret Bay, Gilimanuk (depth: 1-10 metres)
Temple Wall (depth: 10-40 metres)
Temple Garden (depth: 15-30 metres)
Bat Cave (depth: 4-40+ metres)
Eels Garden (depth: up to 30 metres)
Secret Bay (depth: 3-9 metres)
Puri Jati (depth: up to 20 metres)
Best Bali Diving Sites for Each Ability
Best Beginners Dives: Inexperienced divers should submerge themselves in calm waters. Menjangan Island and Padang Bai have some of the gentlest currents and beginner-friendly conditions in Bali.
Best Experienced Dive Sites: Strap on tight for exciting drift dives around the Nusa Islands.
Best Spots For Underwater Photography: Macro lovers and underwater photographers achieve the best results at sites like Padang Bai, The Liberty Wreck, Jepun and Secret Bay.
Plan Your Indonesia Tour!
Now you are armed with all of the information, comes the hard part of deciding where you're going to go! Luckily for you, Designer Journeys' network of expert Local Designers can use their local insight,  to design your ultimate experience, connect with an in-destination Local Designer and receive hand-crafted trips filled with local insight and unique experiences.
Follow us on Pinterest & Pin this Post!