So, what does Philippines diving look like? Imagine an archipelago of magical islands where blooming reefs fringe the shore, scuttled WWII wrecks beckon and sheer slopes collide with deep drop-offs. A place where elusive Thresher sharks creep up from the depths, and unique marine biodiversity cradles divers from around the world.
Now, stop imagining and design your Philippines diving trip today!
Why Go Diving in the Philippines?
Flanked by the Sulu, Philippine, Celebes, and South China Seas, there is a reason Philippines diving is a cut above the rest. Its underwater attractions and sun-drenched scenery can be found drifting in the region's sweetest of sweet spots: the Coral Triangle. This heavily protected area has biodiversity in spades and welcomes over 500 coral species, 2,000 types of fish, and interesting invertebrates like dancing anemone shrimp, hairy orangutan crabs, and nudibranchs.
The Philippines may be a small nation, but it stretches the length and breadth of no fewer than 7,100 islands. Indeed, the Philippines enjoys the sixth-largest coastline of any country on earth, surpassing our own Aussie expanse. Separating these 7,000+ floating oases are pristine ocean waters teeming with life. 
Planning your Philippines Diving Trip: What to Know
Language
Getting around the Philippines is a lot easier than most Asian countries thanks to an almost non-existent language barrier. Despite Filipino being the official language, English is the country's unofficial first language and it is spoken almost everywhere. Nevertheless, learning a few Filipino phrases is good practice and will help when forming a connection with locals you may meet.
Climate Diving Season
The Philippines' tropical climate is conducive to water sports and submerged activities. Year-round diving is possible, though strong winds during the monsoon season (December-March) can make currents more challenging. From April to June, visitors are treated to warm dry days with little to no wind interference. The Southwest monsoon season from July through November is soggy, but air and water temperatures remain warm.
The months between November and June are credited as having the best diving conditions. During these months, divers are more likely to see the Philippines' big drawcards: whale sharks, manta rays, and thresher sharks.
Underwater Conditions
Philippines diving visibility ranges from five to 45 metres, and visibility varies from location to location. Weather conditions will also affect visibility but the waters are predictably clear and free of pollution. Full-length and thermal wetsuits are redundant in the warm waters surrounding the Philippines diving spots where temperatures are between 23-30 degrees Celsius. You'll be able to dive in nothing but your swimsuit, fins, mask and a BCD!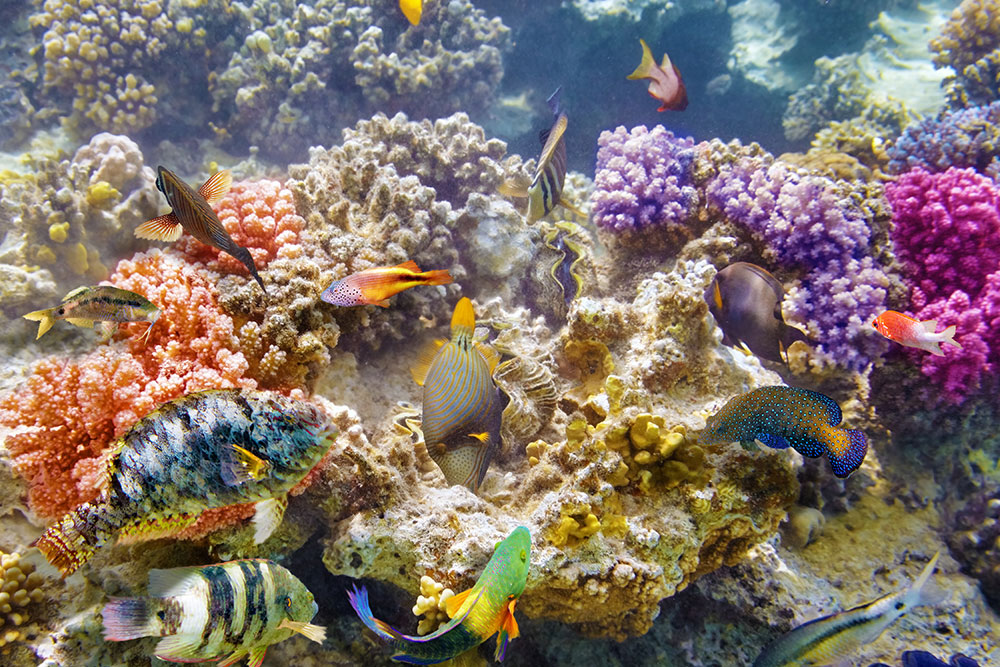 Main Underwater Attractions to Expect
Diving in the Philippines presents an array of colourful opportunities. Whilst underwater, you're likely to spot:
Thresher sharks
Pygmy sea horses
Trumpetfish
Unicornfish
Moorish idol
Tuna
Flutemouth
Eagle, Devil, and Manta rays
Mantis shrimp
Lionfish
Hammerhead shark
Barracuda
Tuna
Emperor fish
Triggerfish
Parrotfish
Scorpionfish
Trevally
Batfish
Wrasse
Octopus
Planning a Philippines Diving Trip?
Look no further than Designer Journeys to plan your perfect Philippines diving trip! Our Local Designers on the ground use their expert skills and local insight to design, build, and deliver your ultimate travel experience, perfectly tailored to your travel style, budget and interests! Get started today by exploring our gallery of customisable Philippines tours.
The Diving Necessities
Different Ways to Dive
Boasting almost as many dive operators as it does islands, Philippines diving can be as cheap or expensive as you like. From one-off dives to dive-and-stay packages (usually between five and seven nights), there's something for every budget.
An efficient way to squeeze as much out of your stay as possible is to jump on a liveaboard tour or diving safari. Unsurprisingly, these are the most expensive options, but you will be rewarded with more dives and time underwater.
Diving Courses and Certification
PADI vs. SSI
The debate over which diving certification is best has been raging for years. In truth, there is little difference between PADI and SSI courses. Both certifications are recognised the world over with the biggest difference affecting those who wish to dive at a professional level.
PADI (Professional Association of Diving Instructors)
PADI is the queen of SCUBA training. As the world leader, PADI is beneficial to anyone aspiring to reach instructor or trainer levels. PADI instructors and divemasters can be employed by PADI or SSI operators, as well as working independently. The same cannot be said for SSI.
SSI (Scuba Schools International)
SSI is the underdog in the race with PADI. The only difference aside from that mentioned above is the cost. An SSI course will almost always be slightly cheaper than its PADI equivalent.
Average Philippines Diving Costs
The prices that follow are listed in Philippines pesos. At the time of writing this article, one Australian dollar converts to 38.66 pesos (PHP).
Courses
You can also book a course with accommodation included in the price:
Discover Scuba: 3,000 PHP
Scuba Diver: 11,600 PHP
Open Water: 18,000 PHP
Advanced open water: 14,800 PHP
Rescue diver, 19,800 PHP
Nixtron course: 10,200 PHP
Deep water: 10,200 PHP
PADI Divemaster Course: 39,500 PHP
If you're already a certified diver, single- and multi-dive packages are available, along with gear and underwater camera hire:
Single shore dive: 1,100 PHP
Single boat dive: 1,300 PHP
Night dive: 1,500 PHP
10-dive package: 11,700 PHP
20-dive package: 22,100 PHP
Nixtron 5 dives: 7,400 PHP
Nixtron 10 dives: 14,000 PHP
Nixtron 20 dives: 26,500 PHP
Gear Hire
Complete set: 280 PHP per dive
BCD, regulator: 100 PHP per item per dive
Wetsuit, fins, mask: 50 PHP per item per dive
Don't Miss Our Exclusive Offers! Subscribe Today!
For the ultimate travel inspiration, local insight straight from our expert Local Designers and exclusive offers you won't find anywhere else from Designer Journeys, sign up today! Don't miss out.
Top Diving Sites
Please note that some of the following sites are seasonal. Your Local Designer in the Phillippines will be best informed when tailoring an itinerary to your needs and interests.
Dive Sites in Puerto Galera (Mindoro Island)
Puerto Galera in the Verde Island channel holds the title of most developed and populous tourist destination in the Philippines. Underlying its popularity is a plethora of dive sites located just minutes from the shore.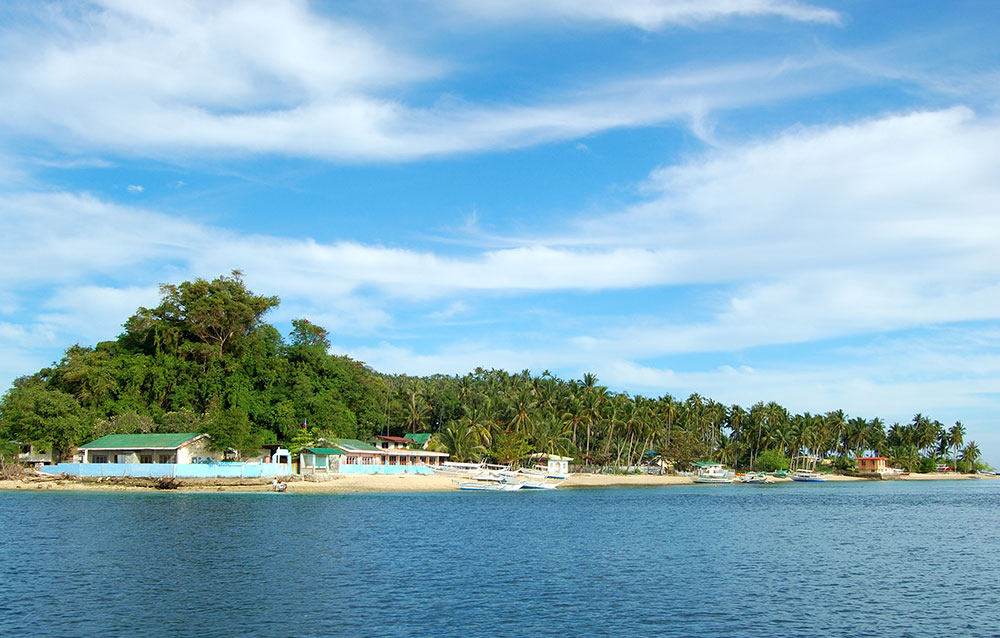 Sabang Point
Spy on schools of batfish while night diving at Sabang Point. As one of the best locations to enjoy a night dive, there are walls and ridges to explore, hard and soft coral to admire, and turtles and sea snakes to follow.
Sabang Wreck
You get three for the price of one at Sabang wreck, where a trio of vessels lines the seafloor. Two wooden boats and a steel yacht are ripe for exploring and swarming with macro life.
The Verde
Strong currents and depths of 30 metres welcome experienced divers at the Verde, where wall and drift dives are on offer. Frogfish, snapper and trumpetfish cruise the Verde, as do anthia fish and humphead wrasse.
The Canyons
The Canyons is frequented by experienced divers in the Verde passage. Featuring three imposing canyons, expect to encounter rare soft pink coral and giant gorgonians.
Hole in the Wall
Hole in the Wall site experiences gentler currents than The Canyons and The Verde, making it perfect for divers of all skill levels.
Dive Sites in Boracay
Wrecks, walls and reefs dot the waters of Boracay Island. Waiting just beyond its white sands are sites for every diving bucket list.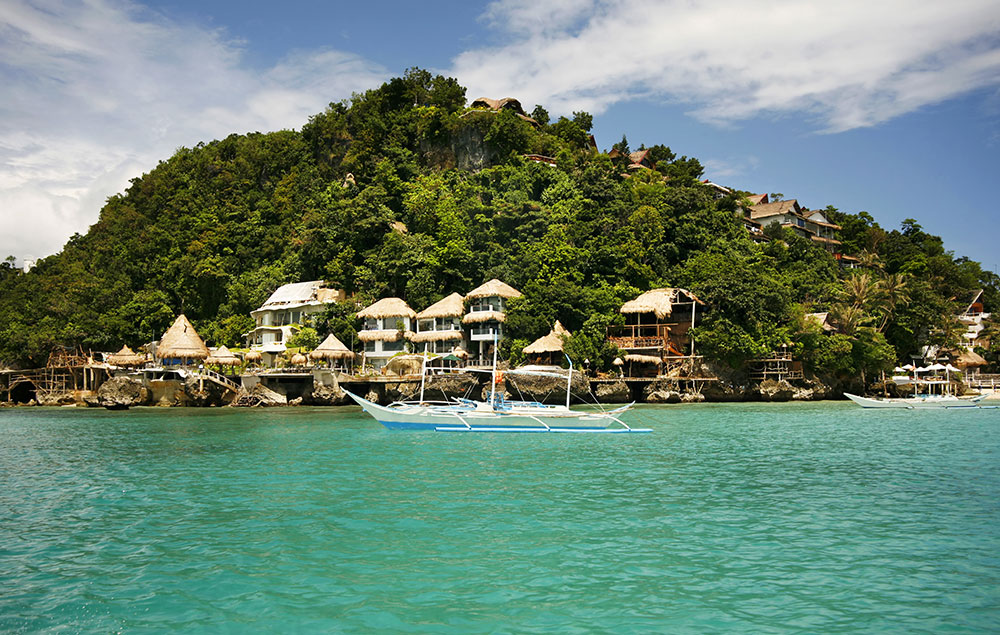 Yapak 1 and Yapak 2
Those well versed in underwater adventure tout Yapak 1 and Yapak 2 as superb wall dives with drop-offs of between 30-70 metres. The dramatic walls are dressed with corals in almost every size and colour. Brimming with big fish like tuna, and snapper, Yapak 1 and 2 also attract reef sharks and rays of the manta and eagle varieties.
Crocodile Island
Novice divers are encouraged to explore the sloping coral reefs at Crocodile Island. Rendezvous with Sweetlips, boxfish and Lionfish while searching for macro marine friends.
Laurel Island
Tiny crevices and dramatic canyons are found off Laurel Island. Hiding skilfully in the nooks and crannies are Emperor fish and Sergeant Majors.
The Boulders
Popular among cave divers, The Boulders features a labyrinth of caves and tunnels. The habitat is perfect for large pelagic specials like rays and sharks.
Explore Our Philippines Diving Tours!
Explore our gallery of fully-customisable Philippines diving trips and get inspired by what's possible. Our Local Designers in the Philippines will take your budget, interests and travel style to build your own extraordinary Philippines experience. Begin your journey today by exploring our gallery of tours below!
Dive Sites in Cebu
Despite its international airport and status as a commercial centre for trade and tourism, Cebu is home to pristine dive sites swimming with life.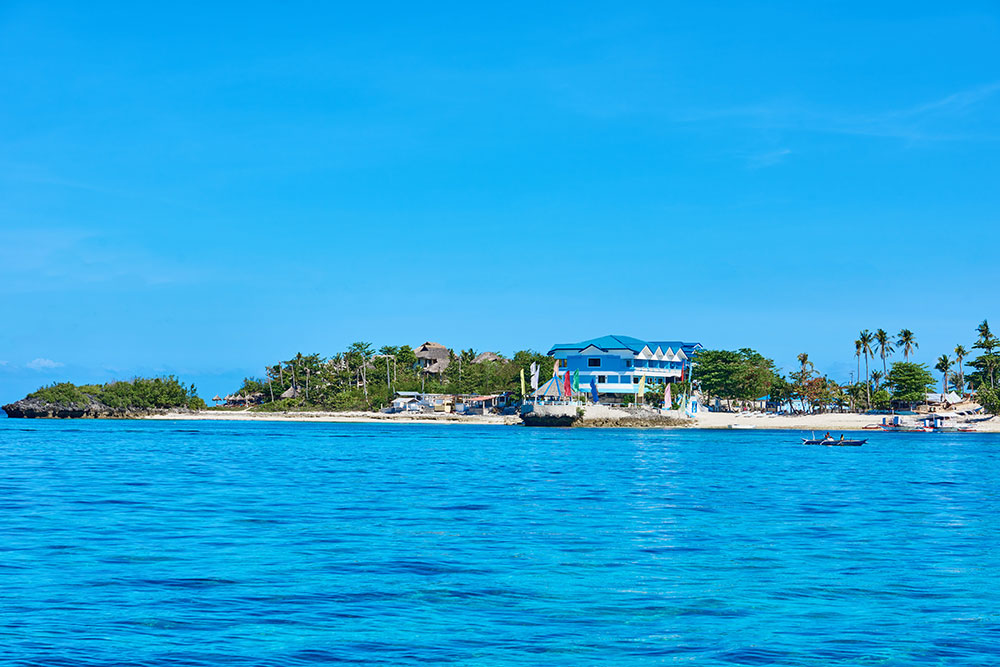 Monad Shoal (Malapascua)
The Monad Shoal isn't just a great dive site; it also doubles as a cleaning station for thresher sharks. In fact, Monad Shoal is reported as being the only place divers can regularly see the elusive deep-sea dwelling thresher. Moorish idols, flutemouth, bannerfish, moray eels and unicorn fish coexist with these odd-looking sharks.
Dakit-Dakit
Not far from Malapascua is the beginner-friendly Dakit-Dakit. A collection of boulders drop to between eight and 15 metres. These shallow waters are populated by butterflyfish and orangutan crabs.
Mactan Island
Divers on Mactan Island are confronted with exportable walls and a sheer drop-off on the eastern side of the island. Lionfish, turtles and inquisitive rays are all high on the list of aquatic creatures roaming the coral covered walls of Mactan.
Moalboal
Moalboal is located on the south-western coast of Cebu and is famous for its sardine run when walls of swarming sardines dominate the depths. Meanwhile, night divers at Moalboal are treated to a sighting of the colourful mandarin fish.
Dive Sites in Bohol
Known and loved for its abundant macro life, Bohol Island's popular dive sites include:
Balicasag Fish Sanctuary
Schooling jacks collide with sweetlips and midnight snappers at Balicasag Fish Sanctuary. Dive the straight wall and explore overhangs and crevices where macro aquatic life is plentiful.
Balicasag Diver's Heaven
Vibrant coral fields attract divers and underwater photographers to Diver's Heaven. Coral encrusted walls provide drops of between six and 40 metres where Napoleon wrasse mingle with humpback parrotfish, seahorses and ghost pipefish.
Balicasag Black Forest
As the name suggests, Balicasag Black Forest is dotted with dense black coral gardens. Punctuating these dark corals are colourful friends like butterflyfish.
Tubbataha Reef National Marine Park
The UNESCO World Heritage Tubbataha Reef National Marine Park boasts high-voltage diving for thrill-seeking travellers. The world-renowned site is located in the Sulu Sea and enjoys arguably the richest biodiversity anywhere in the Philippines.
Rays, turtles, dolphins and reef sharks are common inhabitants, as are schools of tuna, jackfish and barracuda. With a little patience and plenty of oxygen tanks, you may be lucky enough to swim with a whale shark.
With so much to see around Tubbataha, liveaboard tours, which operate between March and June, are a popular option for serious divers.
Dive Sites in Negros
Buffering the island of Negros are dive sites including Dauin, Polo 1 & 2, Mansa Point and Masapiot. As the fourth largest island in the Philippines, it acts as a gateway to many desirable dive locations, including nearby Apo Island.
Apo Island
Just seven kilometres from Negros is the volcanic Apo Island. Frolic with bannerfish and play hide and seek with camouflaged scorpionfish and nudibranchs. The protected area is also famous for its friendly turtles and colourful coral beds. 
Dive Sites in Luzon
Anilao
Anilao to the south of Luzon (the Philippine's most populous island) is thought to be the birthplace of  Philippines diving. Encircling Anilao are more than 20 dive sites. Favourites include The Cathedral, Sombrero Island, The Twin Rocks, and Secret Bay.
Donsol
Donsol in the Bicol province of Luzon's south is best known for ethical diving practices and superb macro-photography opportunities. Manta Bowl is Donsol's biggest drawcard and the region's most exhilarating drift dive.
USS New York, Subic Bay 
The USS New York was scuttled at Subic Bay in 1941, and since then it has become the Philippines' most dived wreck. Frequenting the 330-foot intact armoured cruiser are throngs of lionfish and lobsters plus barracuda and groupers. You may even spot a thresher shark cruising around the ships' giant guns and imposing bronze propellers. The wreck rests 18-30 metres below the surface.
Dive Sites in Palawan
The wafer-thin island known as Palawan is lightly populated by humans and heavily populated with aquatic life. El Nido and Coran see the most underwater traffic on the island.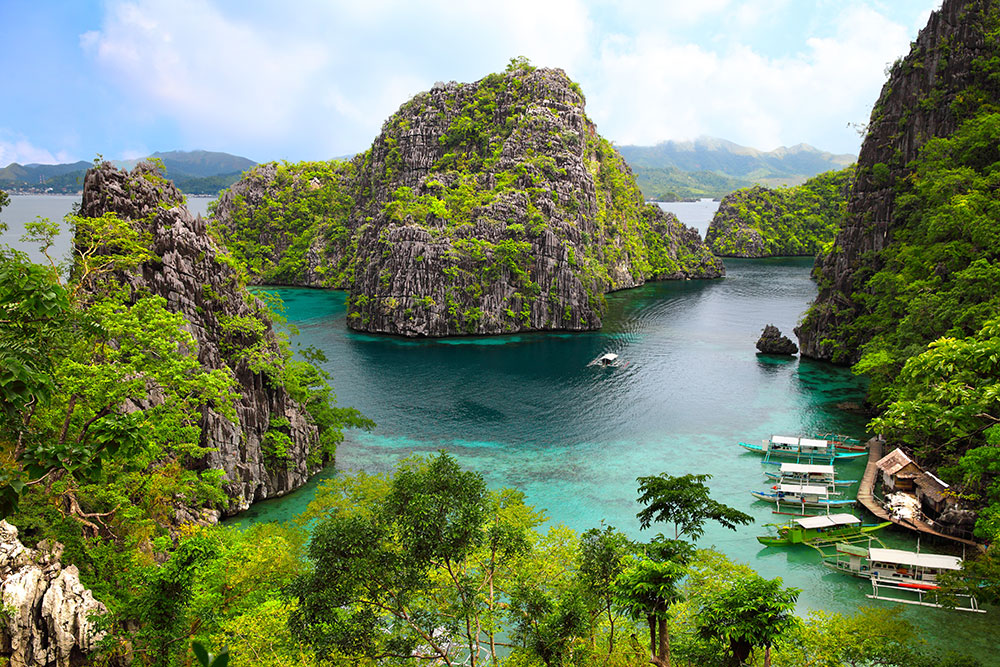 El Nido
The steady stream of divers visiting El Nido has seen a decrease in coral life. However, the site still enjoys great visibility and extensive coral cover. The best part is exploring hidden lagoons! 
Morazán Maru, Coran
Morazán Maru is a WWII wreck found 25-metres below the waters of Coran Bay in Palawan. Here you can explore the hull via large holes and light filters.
Are You Ready to Design Your Philippines Diving Trip?
Whether it is the diving that intrigues you, or you'd like a mix of everything, anything is possible with our Local Designers in the Philippines. Tap the button below to explore our gallery of extraordinary travel experiences in the Philippines today and hit 'customise' to connect with our Local Designers and begin designing your dream trip!
Explore Our Philippines Tours!
 Begin your journey today by exploring our gallery of fully customisable Philippines tours below!